*** THIS MONTH THE SALES OF OUR AUCTION WILL BE GIVEN TO THE PULSE VICTIM FUND*** If you would like to donate but are out of NY for our auction click below: https://www.gofundme.com/PulseVictimsFund
ALOTTA STUFF is a LIVE AUCTION you don't wanna miss!!!
Hosts #RupaulsDragRace STAR #THORGYTHOR (She's on TV!) and Alotta McGriddles (She's not!) bring you vintage and thrift treasures from their closets that you won't find ANYWHERE else!
OUT OF THE CLOSET THRIFT STORES IS OUR OFFICIAL SPONSOR!!!!
Outofthecloset
AIDS Healthcare Foundation (AHF) is a global organization providing cutting-edge medicine and advocacy to more than 800,000 patients in 39 countries worldwide in the US, Africa, Latin America/Caribbean, the Asia/Pacific Region and Eastern Europe. Since 1987, AHF has cared for thousands of people living with HIV and AIDS worldwide.
Read this on outofthecloset.org >
LIFE VINTAGE BOUTIQUE IS OUR OFFICIAL SPONSOR!!!
Yelp
27 reviews of Life Boutique Thrift "I Love visiting this thrift store located on 13 street and 5th avenue. You can always find something at a good price. Also what really matters to me more then the contents of the store is the customer service....
Read this on www.yelp.com >
Costumes, Vintage, Men's. Women's, Questioning's, Jewelry, DRAG Fantasies, Spandex, Designer Apparel, Furs , Accessories and MORE! Check out the photos on the Alotta Stuff Auction fan page to see previous items.
MOST HAVE A STARTING BID OF $1!!!!!
Walk away with some Incredible GEMS for only dollars. YOU KNOW YOU LOVE IT.
Nightlife models LADY HAVOKK and UNTITLED QUEEN work the runway as the audience bids on crazy and incredible items that only two of the zaniest drag queens could provide!
EVERY THIRD THURSDAY OF THE MONTH AUCTION STARTS at 9pm ON THE DOT!
--Featured in The Huffington Post--
HuffPost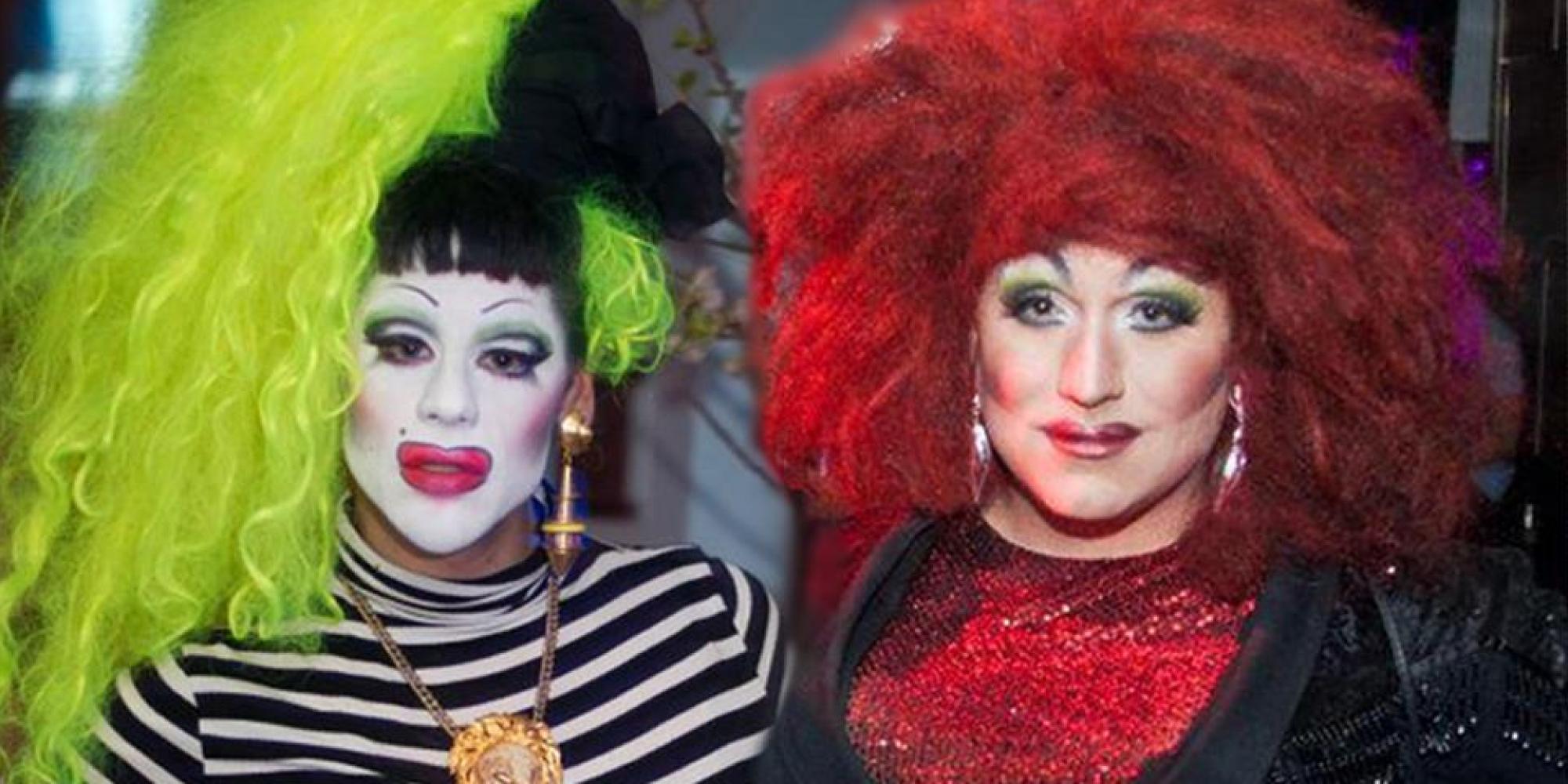 This is the fifteenth installment in an ongoing series that explores drag culture and the nightlife scene in Brooklyn, N.Y. Over the past several years, following the large-scale exodus of artists across the East River and into northern Brooklyn, those engaged in drag culture in this outer borough have created a new, queer world entirely their own.
Read this on www.huffingtonpost.com >
-- Featured in New York Magazine's THE CUT --
The Cut

In the back garden of Metropolitan bar on a recent Thursday, buff dudes in work boots rummaged through heaps of polyester sweaters alongside even buffer dudes in five-inch heels. Up front at the bar, the "Alotta Stuff" vintage auction and clothing swap in Williamsburg was underway and the thrifted treasures for trade were piled as thick as the hosts's makeup.
Read this on www.thecut.com >
-- Featured in The Village Voice --
Villagevoice
-- Featured in Next Magazine --