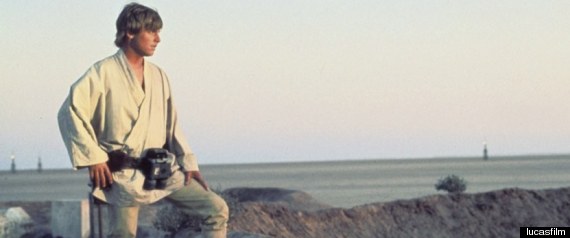 Geeks! Were you alive when this came out? 
If so, can you say how Star Wars changed geekdom for you?
Little queerlings, can you imagine a world without Star Wars—at least before the new shitty ones?
Comment below!
This Friday, the original "Star Wars" (or, "Star Wars: Episode IV -- A New Hope," if you must) turns 35. In honor of the landmark film's landmark birthday, I asked a group of influential filmmakers -- responsible for projects such as "The Hunger Games," "Iron Man" and "Lost" -- what the biggest influence the original "Star Wars" had on them professionally or personally.